REGULAR TICKETS
52,90 EUR excl. ticket fee
PREMIUM TICKETS
84,90 EUR excl. fee
Benefits premium ticket:
separate entrance
VIP deck towards mainstage
free locker
20 EUR credit for drinks
VIP wristband
VIP bar
EARLY BIRD TICKETS
45,90 EUR excl. ticket fee
LINE UP
(in alphabetical order)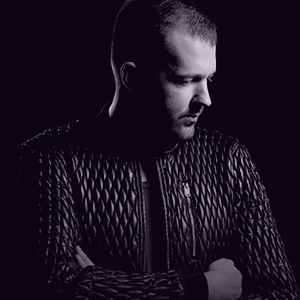 BRENNAN HEART
The originator of I AM HARDSTYLE. After two mind-blowing editions in Germany, he will be again returning to his roots. He embodies what most artist trying to achieve – showcasing hard dance music all across the globe. With the unstoppable expansion of his musical legacy and the I AM HARDSTYLE concept, DJ Brennan Heart is turning into living legend, a master of melodies and has been representing Hardstyle for more than a decade in his own way. It's his passion. Be ready to show him your true colors!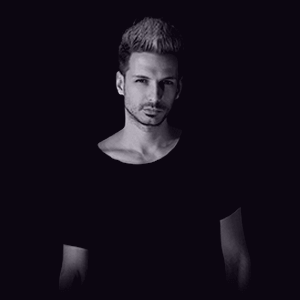 CODE BLACK
After releasing his album "Journey" in 2018, Code black again proved that his sounds, melodies and atmospheres are unique in his style. With his Hardstyle from 'down under', he unleashes his energy on stage at I AM HARDSTYLE. Embrace your loved ones, close your eyes, hold your breath and feel how Hardstyle affects your body and mind. Let go and let Code Black send sparks into the night.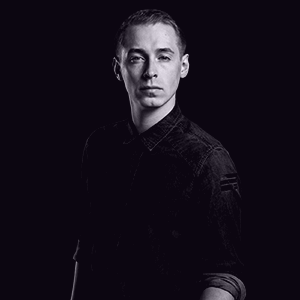 COONE
Mr. Dirty Workz himself at I AM HARDSTYLE Germany! Coone will guide you on a trip to tomorrow. He is one of the biggest players in the scene and was the first to play at the mighty mainstage of Tomorrowland. Hardstyle will happen with him on stage! And you better be ready for the trash moment.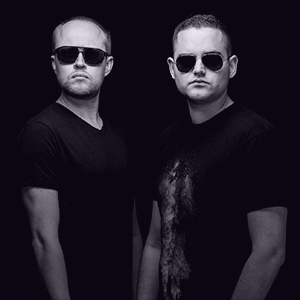 DA TWEEKAZ
These two wild and outrageous Norwegian party crashers are known to cause some real trouble on the dancefloor. Da Tweekaz will surely infect the crowd with their crazy and fun sets. With these more then welcome guest, you never know what to expect. Team up with your partysquad and order some Wodka or Jäger shots, because things will go out of hand in the Maimarkthalle with these boys.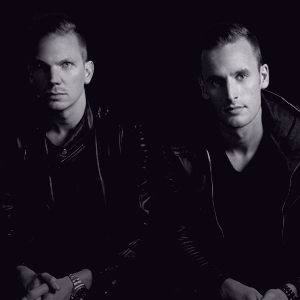 D-BLOCK & S-TE-FAN (Ghost Stories Live)
D-Block & S-Te-Fan don't stop delivering those bangers. At I AM HARDSTYLE  they will present their Ghost Stories live show for the very first time in Germany. Prepare for a world of demons and angels. Their narrow path between light and darkness is what makes them unique. Do you dare to enter the twilight zone and experience the unexpected?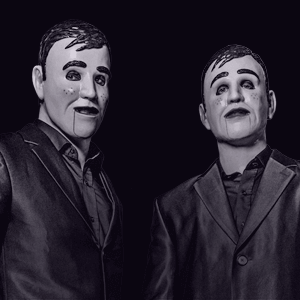 GUNZ FOR HIRE
After last years performance, these two gangsters and mysteriously masked figures will surely demolish the Maimarkthalle again. You better lock your door, reload your weapons and gather your crew when they are coming to your town, because they will show no mercy. May god be with you all, as Gunz For Hire will take over the stage with their impressive new live show.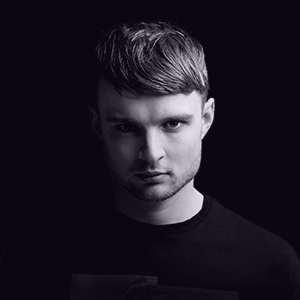 PHUTURE NOIZE (Black Mirror Society)
Magical moments will await, as you are about to experience a showcase of pure passion and creativity. The music blends in with the show, creating an electrifying atmosphere. He is the phuture. Pleasing your senses with his latest album and exclusive live show "Black Mirror Society", Phuture Noize is the new kid in town and claimed his spot at I AM HARDSTYLE.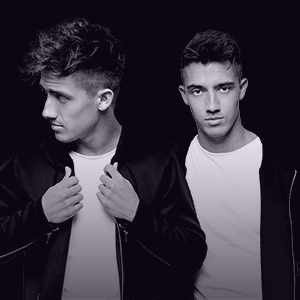 SOUND RUSH
Started from nothing and look where they are now. Hardstyle is and will always be their true passion. By joining the Art of Creation label lately, the doors are now open to new challenges and goals to achieve. Representing the music that comes from within, Sound Rush will make you enjoy the past, the present and the future.
SUB ZERO PROJECT
Two young pioneers are chosen to continue your journey through the night. Open your mind for inflicting sounds and a dazzling ride through their finest selection of experimental productions. Combined with a massive visual-show, Sub Zero Project are definitely game changers at I AM HARDSTYLE Germany 2019.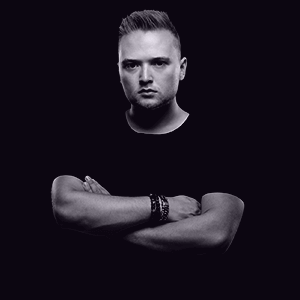 WARFACE
A true master of war will enter the I AM HARDSTYLE stage for the very first time in history. Equipped with a destructive arsenal of high calibers, he will turn the Maimarkthalle into a battlefield. Only the toughest will survive. Soldiers, salute and show him your dedication. To wage war with Warface!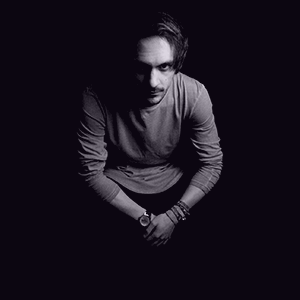 WILDFYRE
Wildfyre are two freshman in the scene. Their very first E.P "Hollow" was released on WE R Music and proved: They deliver a clear vision of hardstyle. Screeching sounds, pounding kicks and touching melodies. The flames are rising and unveil a new generation in hardstyle.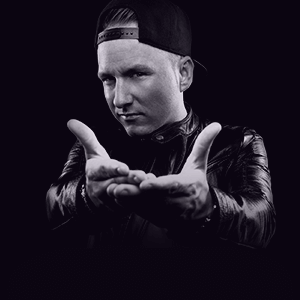 MC VILLAIN
The world's most popular hard dance MC will turn up the heat at I AM HARDSTYLE and makes sure, you won't stop your feet from stomping. MC Villain's exceptional voice and power on stage is recognized throughout the whole Hardstyle scene. He supports all kinds of hard dance music and therefore the perfect guide through the night.
MC DL
He gives Musical Madness a voice. MC DL truly knows how to turn what we think and feel during events into poetry. His love for the harder styles lead him to become one of the most ambitious MCs. The key to success is timing: finding the right words at the right time. If there's someone who perfected his way of hyping up the crowd, it's MC DL. Welcome to I AM HARDSTYLE.
CAR
Address navigation system:
Xaver-Fuhr-Str. 101, 68163 Mannheim
There will be enough parking space for each car very close to the venue. We will charge a parking fee of 5,00 EUR per car.
Please pay attention: There will be extended police controls before and after the event. Don't drink and drive!
PUBLIC TRANSPORT
If you´re travelling by public transport you can check the connections at vrn.de. Travelling withing the VRN network is not included in the ticket price. We provide free shuttle busses from Mannheim Mainstation to the venue and back. 
BUSTRAVEL
To secure a safe and relaxed travel to I AM HARDSTYLE we´re offering bus travels from many cities in Germany. You can find all points of deperature at our partners websites:
Germany – HARDTOURS
Germany – FEIERREISEN
FREE SHUTTLE BUSSES
We provide free shuttle busses from Mannheim Mainstation to the venue and back during the event. The schedule will be released close to the event. 
VISITING I AM HARDSTYLE & INFO
I AM HARDSTYLE takes place at Maimarkthalle Mannheim. I AM HARDSTYLE starts March 9th 19:00 hrs (CET), and continues until the next morning 06:00 hrs (CET).
MINIMUM AGE
The minimum age for I AM HARDSTYLE is 18+. Make sure to bring a valid ID with you. Without a valid ID there will be no access.
TICKETS
We exclusively sell e-tickets with our partners Eventbrite & Festicket. There is an unique barcode on every ticket. Tickets are not personalized. 
The tickets are non-returnable. As the name on the ticket is not binding you can resell it at Ticketswap. 
ENTRANCE
There will be one main entrance for all types of tickets. Depending on your ticket type you´ll be advised to choose the right entrance. Premium and Guestlist ticket holders will have a separate entrance at the main entrance.
RE-ENTRY
Due to safety regulations there will be no re entry.
SMOKING
Smoking is allowed outdoors on the venue, but not inside the halls.
PUBLIC TRANSPORTATION
If you´re travelling by public transport you can check the connections at vrn.de. Travelling withing the VRN network is not included in the ticket price. We provide free shuttle busses from Mannheim Mainstation to the venue and back. 
TRAVEL BY CAR / PARKING
If you´re travelling by car please use the following address for your navigation system: Xaver-Fuhr-Str. 101, 68163 Mannheim
The parking spots are close to the venue. We will charge a parking fee of 5,00 EUR for each car. 
LOCKERS
There will be no wardrobe at I AM HARDSTYLE. We will offer lockers in which you can easily store a few jackets.